Pourdavoud Center Lecture Series: Arash Zeini
January 11 @ 11:00 am
-
1:00 pm
The Birth of the Abestāg from the Spirit of Philology
Scholars have often discussed Zoroastrianism as an ancient Iranian religion that reaches back thousands of years into the middle of the second millennium BCE. For a long time, the idea of monolithic continuity has dominated the scholarly discourse in the study of this religion. While Boyce preferred a theological continuity, a view mostly rejected today, others have ardently, but to my mind unconvincingly, argued for ritual continuity. Both camps have at some point associated all pre-Islamic empires, but particularly the Achaemenid and Sasanian eras, with the religious system of Zoroastrianism. After a brief examination of these views, I will lay out some methodological concerns as a challenge to the discipline, before turning my attention to the reception of an antique Iranian heritage in the Sasanian era (224–651 CE). I will argue that the late antique response played a major role in forming the heritage it was claiming as its own.
About the Speaker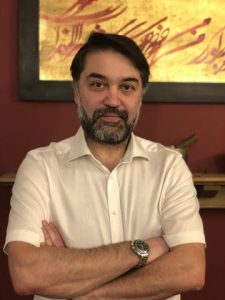 Arash Zeini engages with pre-Islamic Iranian cultures and languages, focusing on Zoroastrianism, particularly the late antique reception of the Avesta. In 2021, Arash published The Roar of Silence, a Festschrift in honor of François de Blois, jointly edited with Adam Benkato. His monograph, Zoroastrian Scholasticism in Late Antiquity, published in 2020, received the inaugural 'AIS Book Prize for Ancient Iranian Studies' in 2022. As a postdoctoral researcher on the Invisible East project (University of Oxford), Arash primarily works on Middle Persian and New Persian documents from the medieval East, contextualizing these within the wider research questions of the project, such as the idea of religiosity and conversion in Iranian cultures. Arash has previously worked and taught at Freie Universität Berlin and the University of St Andrews.
Please click here to register.