Pourdavoud Center Lecture Series: Eve MacDonald
March 3 @ 11:00 am
-
1:00 pm
Telling Tales: Constructing Sasanian History in the Landscape
The narrative stories and physical landscapes of the Sasanian Empire run parallel to each other, intersecting in areas where historical source and physical remnant of the material culture collide.  This is specifically relevant in the borderlands of the Sasanian's vast realm, between the lands of Eran and An-Eran, where monumental structures survived for centuries after the fall of the empire and the memory of epic and traumatic events of a powerful dynasty lived on in the landscape.  This paper seeks to explore the interface between history and the landscape to try to glimpse the ways in which a population living in the lands of the Sasanian Empire remembered the history of the dynasty through the stories told.
About the Speaker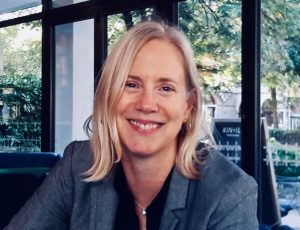 Eve MacDonald is Senior Lecturer in Ancient History at Cardiff University. Broadly interested in the social history and archaeology of many places in the ancient Mediterranean and near east, she has worked previously on the history and archaeology of Carthage and continues to research on the archaeological legacy of 19th and 20th century colonial occupation in North Africa. She is currently writing a history of the Sasanian Empire for Yale University Press and has worked on excavations in Iran and the Caucasus, as well as more widely across the Mediterranean and the Ancient Near East.  She is currently working in the field on the Sasanian period fort at Fulayj, Oman.  Her research aims to highlight different periods and cultures that make up our global ancient worlds – especially those outside the traditional Greco-Roman narrative.
Click here to register for this event.