Pourdavoud Lecture Series: Christian Sahner
March 13, 2024 @ 4:00 pm
-
6:00 pm
How Zoroastrians Argued with Muslims in the Early Islamic Period
This lecture will explore the early conflict between Zoroastrians and Muslims by examining the most important polemical treatise in the Zoroastrian tradition, the Škand Gumānīg-Wizār ("The Doubt-Dispelling Disquisition"), written by the ninth/tenth century theologian and philosopher Mardānfarrox son of Ohrmazddād. A sophisticated work of rationalist theology, the treatise systematically critiques several rival religions of the late antique and medieval Middle East, including Islam. The critique of Islam in chapters 11 and 12 is the only sustained, systematic polemic against Islam in premodern Zoroastrian literature, one that attacks monotheism by focusing on the problem of evil. This lecture will consider Zoroastrians' relationship with Muslims, the influence of Islamic theology on Zoroastrian thought, and the place of the Škand Gumānīg-Wizār in Middle Persian literature.
About the Speaker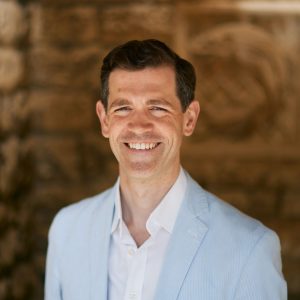 Christian C. Sahner (Ph.D., Princeton, 2015) is an associate professor of Islamic history and a fellow of New College at the University of Oxford. His work explores the history of North Africa, the Middle East, and Central Asia during the transition from Late Antiquity to the Middle Ages. He is especially interested in relations between Muslims and non-Muslims (principally Christians and Zoroastrians), religious conversion, Islamic sectarianism, and the intertwined histories of the Umayyad, ʿAbbasid, and Byzantine empires. His most recent book is The Definitive Zoroastrian Critique of Islam (Liverpool University Press, 2023; Translated Texts for Historians).
Click here to register for the event.