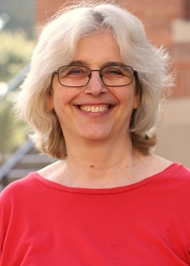 CAORC 2021 Fellow: Susan Slyomovics
The Council of American Overseas Research Centers (CAORC) is a non-profit organization that promotes advanced research and collaboration. Every year, CAORC awards fellowships to scholars who are conducting research in the humanities and social sciences.
In 2021, Professor Susan Slyomovics from the Department of Anthropology at UCLA became a NEH Senior Research Fellow
Professor Slyomovics was recognized for her project on The Afterlives of France's Colonial Monumental Heritage in Algeria. The CAORC fellowship is a prestigious award that recognizes the important contributions of scholars like Professor Slyomovics to the global community. This award was well-deserved and we look forward to the breakthroughs that her research continues to make.